What's Your Home Worth?

Get a free comparative market analysis of your home's worth sent to you with no obligations.
Divorce This House
To protect yourself and your
financial future, make sure
you know what you owe,
what you own, what you are
getting into, what you are
getting out of, and most
importantly - what you may
be getting stuck with ...
before it's too late!
For further Information on
Real Estate for Divorcing
Homeowners, Consult with
me about resources available
to you.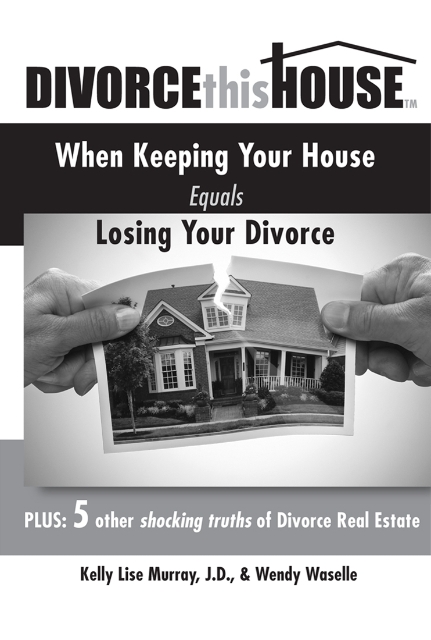 Why I'm a Realtor and why I'll be the best Realtor for you...

As a young girl growing up, my family and I lived in a lot of "homes " with wheels...aka trailers, and sometimes cars. Growing up I would draw pictures of a house that I dreamed would be my HOME without wheels. I would repeatedly draw one particular style; a one-level ranch style that was brick, with a big porch, swings, and a neat little sidewalk. I drew every detail of the brick because to me, as a child, that represented something solid & strong. The swings represented enjoyment, and the sidewalk was a way to get in the door so that I wouldn't have to track mud. I drew that exact house every time a teacher asked us to illustrate where we lived and whenever I was doodling.
Many years later, my husband and I were looking at houses for our first home as a family. We had few options within our small budget, and exhausted a couple of Realtors because I was set on finding "that" home I still pictured in my head. One day, we pulled in the driveway of THAT home in every detail! It had brick, a sidewalk, and even porch swings! It was at the very top of our budget - $53,500 - for over 2000 Sqft on 2 acres. We were able to buy the home and I have lived in it for 30+ years. The amazing Realtor that helped us purchase that home is my role model in the business to this day. I am sharing this personal story so you will know that this is why helping you find just the RIGHT home for you will always be my #1 priority and it is why I love what I do!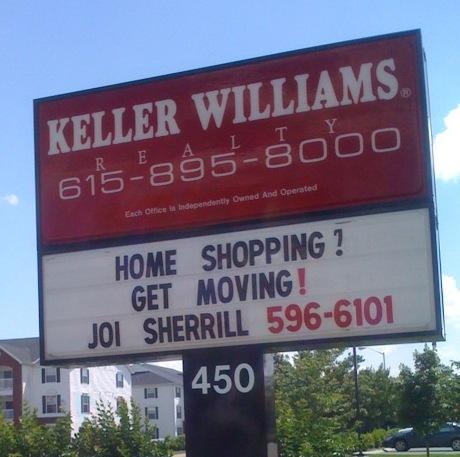 A home is not a home because of its room dimensions or the color of the walls. It is about how you feel when you walk through the front door and the way you can instantly envision you life unfolding there.
This is about more than real estate. It is about your life and your dreams.

KELLER WILLIAMS REALTY
takes a different approach to real estate, one that is built on personal touches, win-win deals and positive results.



JOI SHERRILL

, Realtor utilizes the latest technologies, market research and business strategies to exceed your expectations. More importantly, she listens and that means she finds solutions that are tailored to you.

Thanks for starting your real estate search with me. This website is full of information for you whether you are looking to buy or sell. After you have had the chance to review this information, contact me so I can tell you more about how I can help.
I appreciate your business and your referrals! I look forward to talking with you soon!
Joi Sherrill | (615) 596-6101 | Joi@JoiSherrill.com | www.JoiSherrill.com